E-LEAD Resources: Student-to-Permanent Resident Pathway to Alberta, Canada
Interested to take the Student-to-Permanent Resident (PR) pathway to migrate to Canada? Read this article for the detailed steps to take, tips, and relevant links for application.
If you have a background in nursing or health care aide, Canada, in particular the province of Alberta, could be the perfect destination for you. One of the fastest ways to be a PR is doing the student-to-PR pathway where you will study, work, and settle in the province and get your PR via the Provincial Nomination Program.


Choosing Alberta to Study, Work, and Settle
Alberta is the fourth largest province in Canada, bordered to the west by the Canadian Rocky Mountains and the vast prairies to the east. Its population of more than four million people is mostly concentrated in the urban centers of Calgary and Edmonton.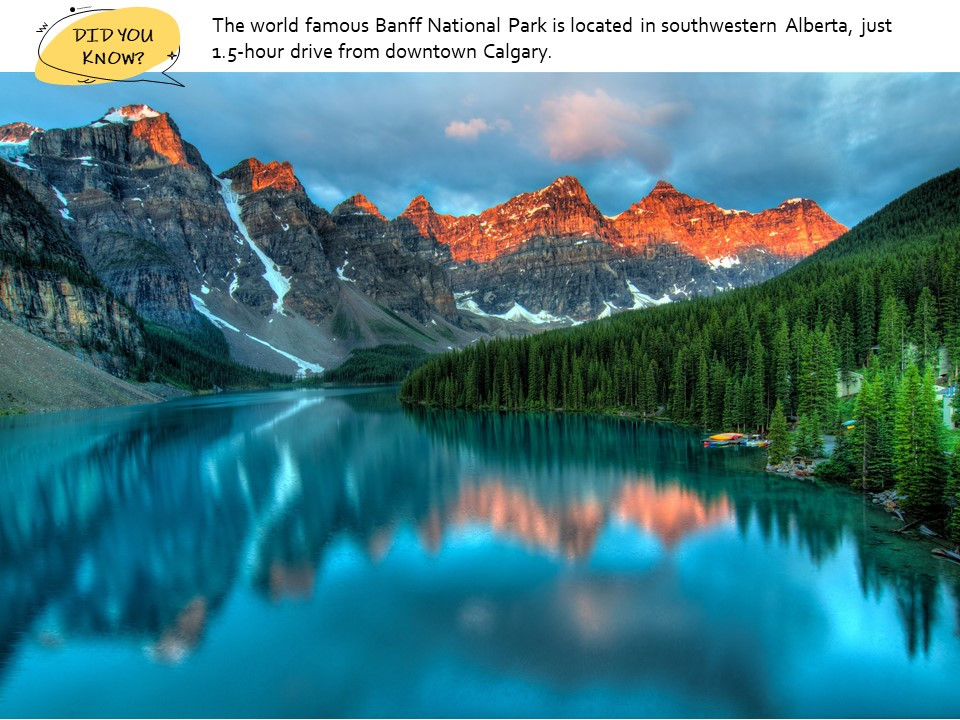 Alberta's economy is driven mainly by the oil and gas sector, other industries such as construction, real estate, finance and insurance, and business and commercial services. Despite the challenges of COVID-19 and the downturn in oil prices in the previous year, Alberta has a positive outlook for its economic recovery starting in the second half of 2021 with the vaccine rollout.
Nursing and Health Care Employment Outlook
Alberta increased its budget in the health care sector. The 2021 provincial health budget is up by about $900 million, bringing it to a total of $23 billion, and this is aside from the $1.25 billion for COVID-19 response. This means more capacity-building programs, health care facilities, and support for all Albertans, which will open opportunities to you as a nurse or a health care aide.
In terms of employment outlook, nurses and health care aide workers have good prospects in Alberta. Several positions will become available due to retirements in conjunction with the increase in demand.

A practical nurse is a regulated profession, meaning you must register your license before you practice. On the other hand, health care aide is unregulated in Alberta but you must complete training in a licensed post-secondary institution delivering the Government of Alberta Health Care Aide Provincial Curriculum.
Stages of Study-to-PR Pathway
The stages below contain relevant information on how to do the Student-to-PR pathway with a focus on Alberta Immigration Nominee Program and the health care profession. Note that while we focus on nurses and health care aides, other study programs and professions taking the AINP can also refer to these steps.
STAGE 1: Study in a Designated Learning Institution in Alberta
For affordable training that is accredited by the Government of Alberta, you can check out NorQuest College's Practical Nurse Diploma. You can find the relevant information below.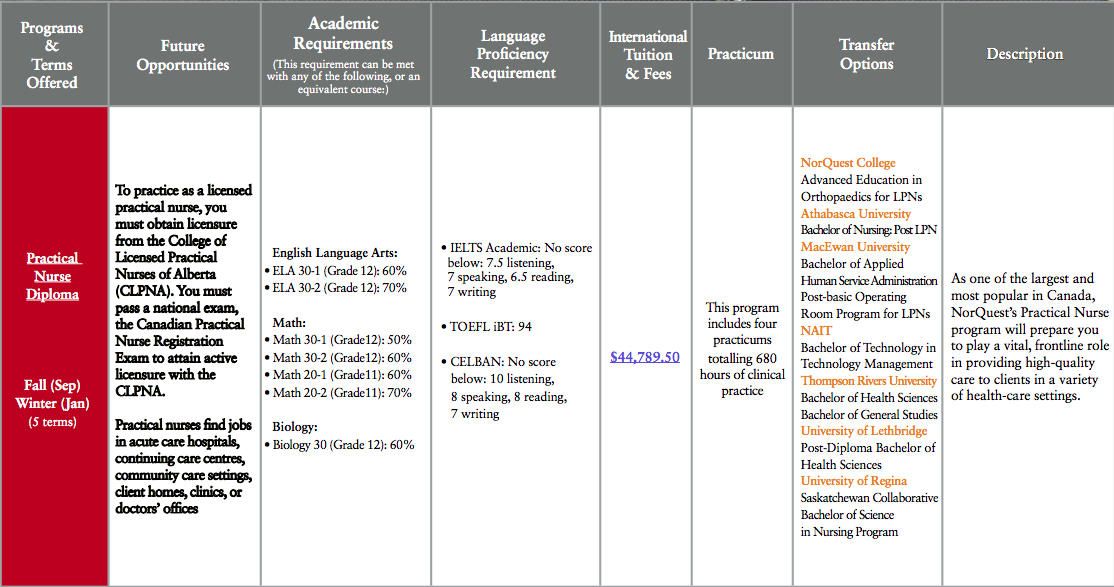 Student visa holders are eligible to work up to 20 hours per week outside the campus during the study period, and up to 40 hours per week during breaks. Working part-time can help fund your study and cost of living. The minimum wage in Alberta is $15.00 per hour, which means you can earn as much as $1,200 per month during your study period. Fortunately, Alberta is way more affordable than other provinces. For instance, a one-bedroom apartment rental in downtown Edmonton, Alberta is 43% cheaper than a similar size property rental in downtown Vancouver, British Columbia.
STAGE 2: Get your Post-Graduation Work Permit (PGWP)
Post Graduate Work Permit is an open work permit that will allow graduates of Canadian Designated Learning Institutions (DLI) to work for any employer. The length of PGWP depends on the length of your study program and can be given to a maximum of three years.
Once you get your Official Letter of Completion from your school and a copy of your transcript, you have 180 days to apply for your PGWP. Take note that you should have a valid status in Canada to work, so it is recommended to apply as soon as possible to make sure you get the PGWP before your study permit expires.
Apply for PGWP online and pay the $255 application fee. The average processing time is 44 days.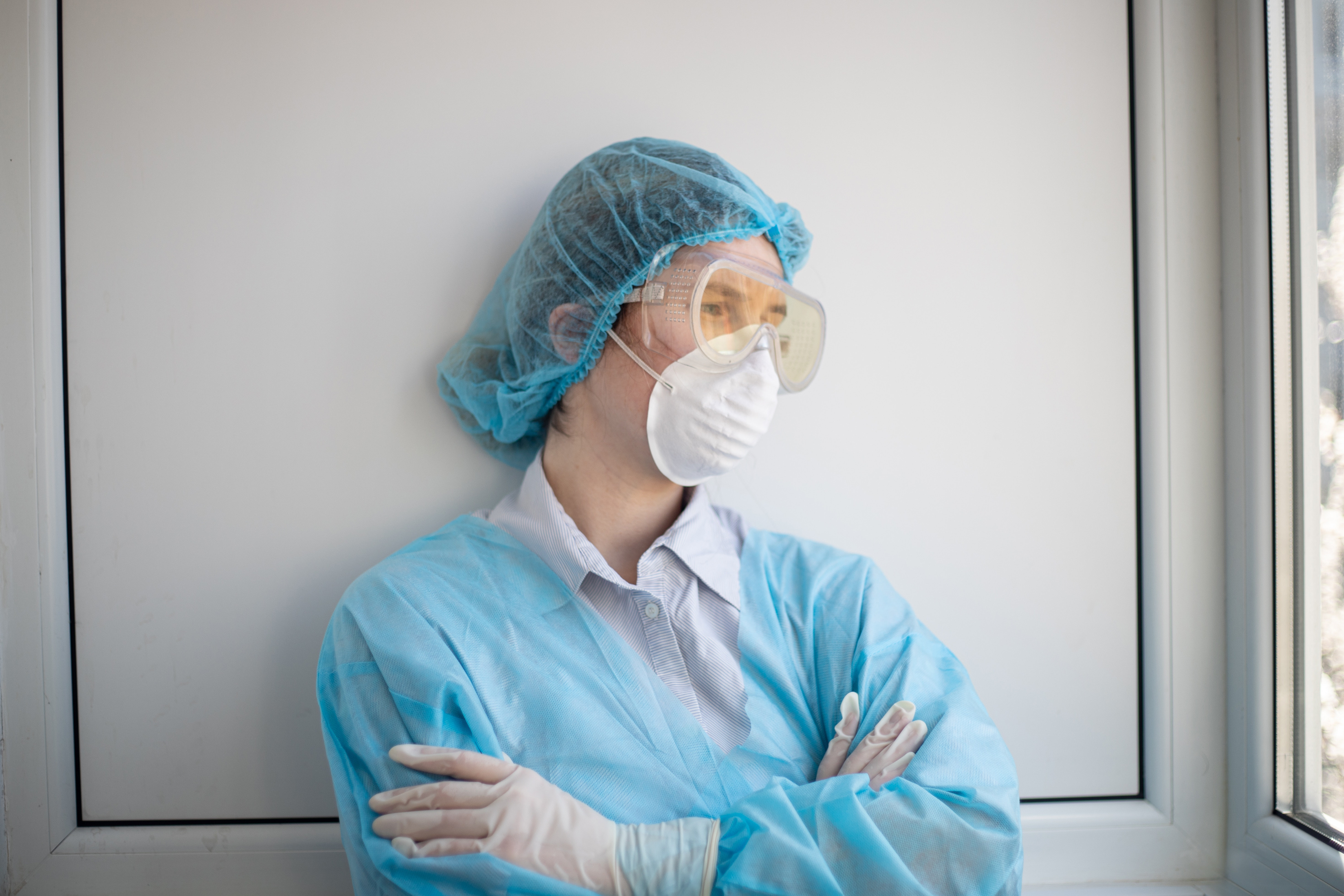 STAGE 3: Work Full-time in an Occupation Related to Your Study
Once you get your PGWP, you can continue with your current employment (related to your study) or start your job hunt. Getting your first job in your field can be challenging for some professions. Fortunately, nurse and health care aid programs typically have a practicum component which employers qualify as a Canadian Work Experience. Having a couple of years of work experience in your home country may not matter as much as Canadian Work Experience for employers. Aside from participating in practicum or co-op in your program, you can get Canadian Work Experience by volunteering in a cause that matters to you.
Make sure your resume is formatted in Canadian resume standards. Once you are happy with your resume format, do an extensive job search. You can find job posts on your school's job page or get a reference from the employment support department. Aside from those, here is a list of job websites that you can check out:
Jobbank.ca
Indeed.ca
LinkedIn
Monster.ca
Glassdoor.ca
Another pro tip when looking for a job here in Canada – go network! It does not have to be a formal thing where you wear a suit and tie going to an event. This is where it loops back to the importance of volunteering. Volunteering in an organization will open doors for you, and the people you will work with could be your professional reference when applying for a job. Trust us on this. Volunteering for different organizations while looking for employment could lead you to mentors and friends. You may also get recommendations from the people you worked with in one volunteer group that could also lead you to get your dream job after months of job search.
Due to the shortage of health care workers in Alberta and in Canada in general, employment can be easier to find than other professions on surplus. However, it is still recommended to put your best foot forward and be active in networking and following the resume standards.
STAGE 4: Submit your Expression of Interest (EOI) for the Alberta Immigrant Nominee Program (AINP) – Alberta Opportunity Stream
Once you get your PGWP and have started your work in the health care sector, you must start your preparation to apply via the AINP – Alberta Opportunity Stream. Early preparation is key to make sure all is set, and your paperwork is complete, especially if you will go to the DIY route to save money.
Eligibility criteria and requirements for the AINP – Alberta Opportunity Stream: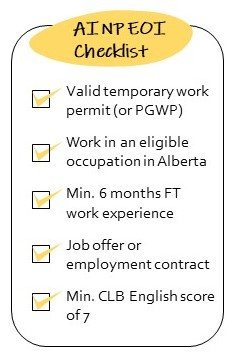 You must have a valid temporary residency status via a temporary foreign worker permit (that is your PGWP!)
You must be working in an eligible occupation in Alberta. If you work in NOC 3233 – Licensed Practical Nurses – this is classified as eligible!
Your current occupation must be related to your field of study
If you started attending your Alberta credential program on or after April 1, 2019, and you have completed an Advanced Education-approved one-year post-diploma certificate or a post-baccalaureate certificate, your occupation must also be related to your previous post-secondary field of study outside Canada.
Study length requirements: Minimum one year in length for Post-diploma certificate or post-baccalaureate certificate; minimum two years in length for diploma program.
As a PGWP holder, you must have a minimum of six months of full-time work experience in your current occupation in Alberta within the last 18 months.
You must have a bona fide job offer or employment contract from an Alberta employer to work in your current occupation. Your job offer or contract must offer:
Continuous, paid, full-time work (min. 30 hours per week)
Employment for 12 months or more
Work falls in your current occupation which is an AINP-eligible occupation
Wages and benefits that meet provincial minimum wage and meet the requirements set out in your LMIA
You must take the Canadian Benchmark (CLB) test and score a minimum of seven (7) for each English language skill. The test results must be less than two years old at the time of application.
STAGE 5: Apply for Permanent Residency Once You Get Your Nomination
Getting your nomination is based on several factors, including application quality, labor information, the volume of applications received, and the date your application was received. As of writing (July 2021), there are 1,600 applications in queue for the Alberta Opportunity Stream.
Once you get your nomination certificate via email, you can apply for Permanent Residence to Immigration, Refugees and Citizenship Canada (IRCC) via this link.
Use the Provincial Nominee Program (PNP) column of the federal document checklist to prepare the required forms and documents including:
Copy of your AINP nomination
Police certificates, if applicable
Payment of required fees
You can submit your application online if IRCC selects you to do so; however, if you aren't and you prefer to do it via mail, send your PR application package to the IRCC Centralized Intake Office in Sydney, Nova Scotia Canada.
P.O. Box 1450
Sydney, Nova Scotia B1P 6K5
Canada
Processing PR takes several steps and may extend to more than a year, especially with the backlog caused by COVID-19. You must always check your email or your IRCC/myCIC account (if you do the application online) for updates regarding your application.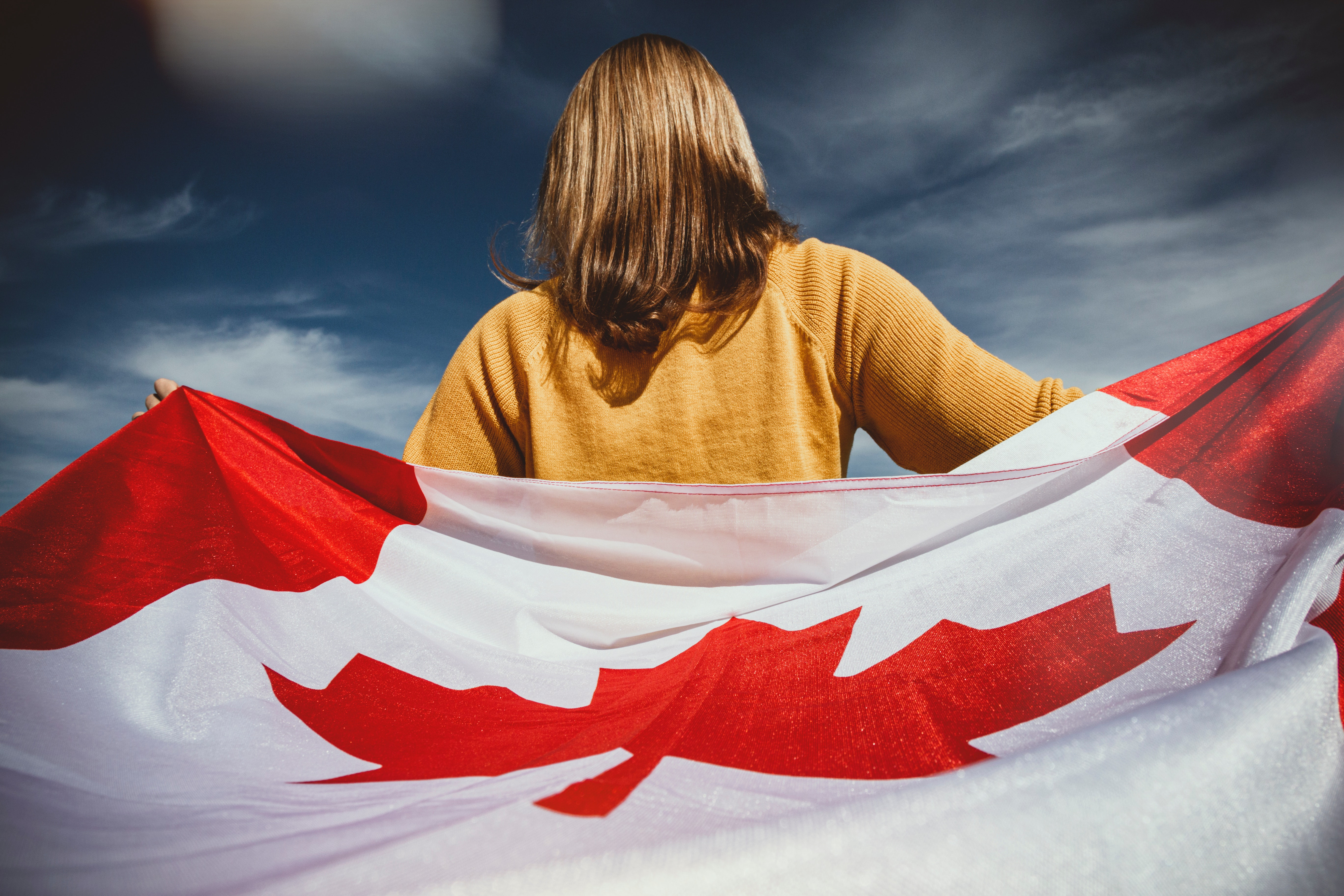 In the event that your PGWP is about to expire while you are still waiting for your PR, you can apply for an extension of the temporary work permit via Bridging Open Work Permit. This option is available to all AINP nominees who already applied for PR to IRCC and have:
IRCC file number
Acknowledgement of Receipt of your application from IRCC
A current, valid work permit that expires in four months or less
Once you get the Bridging Open Work Permit, you can be at ease and continue to work in your profession while waiting for your Permanent Residency decision. From here on, you did most of your work and it is just a matter of patiently waiting for your dream to be a Canadian Resident and settle in one of the world's most beautiful and progressive countries.
New
More
Typical School
More