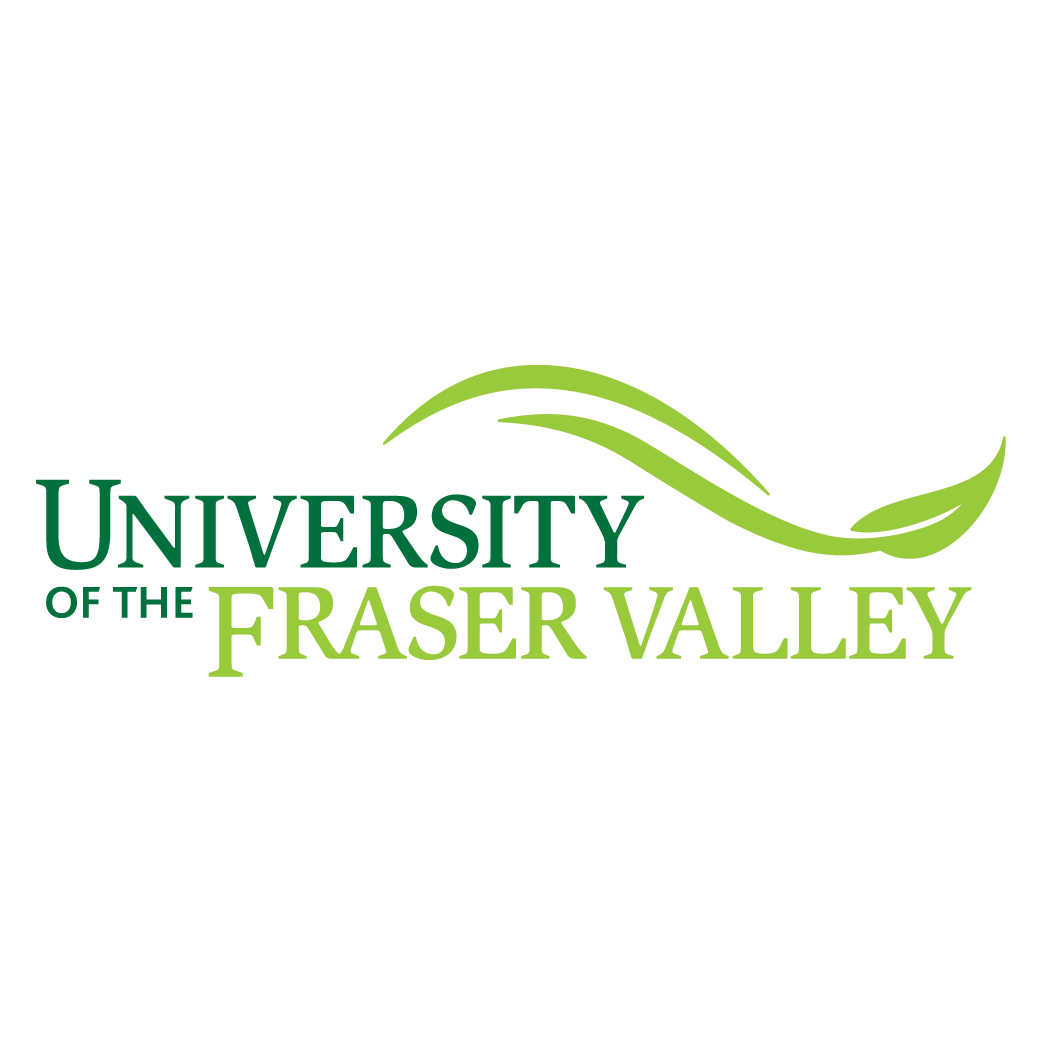 University of Fraser Valley
Canada
Abbotsford, British Columbia, Canada

School Type: University
Located in the beautiful Fraser Valley just east of Vancouver, British Columbia, Canada, the University of the Fraser Valley (UFV) is a fully accredited, public university that enrolls approximately 15,000 students per year. UFV has its Canadian campuses located in Abbotsford, Chilliwack, Mission, Hope, and Agassiz in British Columbia; and a growing presence in Chandigarh, India.


Drive any direction, and you are sure to find adventure. In less than an hour, you can get to ski hills, the ocean, the City of Vancouver, or drive for five minutes to visit the USA.


Even during the winter months, the Fraser Valley remains green, averaging only a few days of snow each year. You can enjoy nature all year round, choosing from a range of fun activities, including hiking, swimming, biking, rafting, golfing, fishing, snowboarding, skiing, and more.
One of Canada's best universities
Canada's education system ranks among the best in the world, and Canadian degrees are recognized internationally. You can study at a lower cost than in many other western countries.


UFV is recognized nationally for student success, an excellent learning environment, creative integration of programming, and our work with local communities.


As a teaching-oriented university, UFV not only provides you with quality instruction but also with engaging learning opportunities that ensure you are job-ready and equipped to make an impact when you graduate.
Colleges, Faculties & Schools
College of Arts
Faculty of Access and Continuing Education
Faculty of Applied and Technical Studies
Faculty of Health Sciences
Faculty of Professional Studies
Faculty of Science
School of Graduate Studies


Popular Courses
Business Administration — Bachelor's Degree
Business Administration — Diploma
Communications — Bachelor of Arts
Computer Information Systems — Bachelor's Degree
Culinary Arts — Certificate
Electrician — Certificate
Graphic and Digital Design — Bachelor of Fine Arts
Marketing and Sales — Certificate
Plumbing and Piping — Certificate
Teaching English as a Second Language — Certificate & lots more
Admission Requirements
There are three types of requirements that you need to meet to qualify for admission at UFV: general requirements, English requirements, and program requirements. Review all three carefully to ensure timely admission.
1. General Requirements
Applicants must have completed the equivalent of Canadian Grade 12 (Form six or five O-levels plus at least two A-levels) and specific program entrance requirements for admission into any career, technical, or academic program.
2. English Requirements
Notes:
Recognizing that the COVID-19 pandemic has affected the ability of some testing agencies to continue their testing programs, UFV is accepting the Duolingo English Test (DET) on an interim basis (see below).
UFV does not accept IELTS Indicator results for admission purposes.
Academic Programs — undergraduate and graduate
IELTS (Academic) - score of 6.5 or higher with a minimum band score of 6.0
TOEFL - score of 88 or higher (iBT) with no section below 20
CAEL - score of 70
PTE - score of 61 with 60 in writing
Cambridge - Certificate of Proficiency in English (CPE) min C
Cambridge - Certificate of Advanced English (CAE) - A
EIKEN - Grade 1
CanTEST - score of 4.5 with a minimum writing score of 4.0
MELAB - score of 85
LPI - score of 30 (Level 5)
English 12 C+ (or recognized Canadian equivalent)
DET - score of 110 or higher