2022 Update: What you need to know about English Tests
To the international students who are processing their admission to study abroad, here are the latest safety protocols implemented by testing centers of TOEFL, Duolingo, or IELTS exam.
As we head onto a new year, we are again challenged with the sudden surge of Covid-19 cases due to the highly transmissible Omicron variant. Just when the border restrictions were starting to ease in the latter part of 2021, we are yet again facing intensified safety protocols. But the good news is, international students are still welcome to study abroad in countries like Canada and Australia.
To the hopeful international students who are processing their admission requirements for colleges and universities abroad, here are the latest safety protocols implemented by testing centers for you to take note of for your TOEFL, Duolingo, or IELTS exam.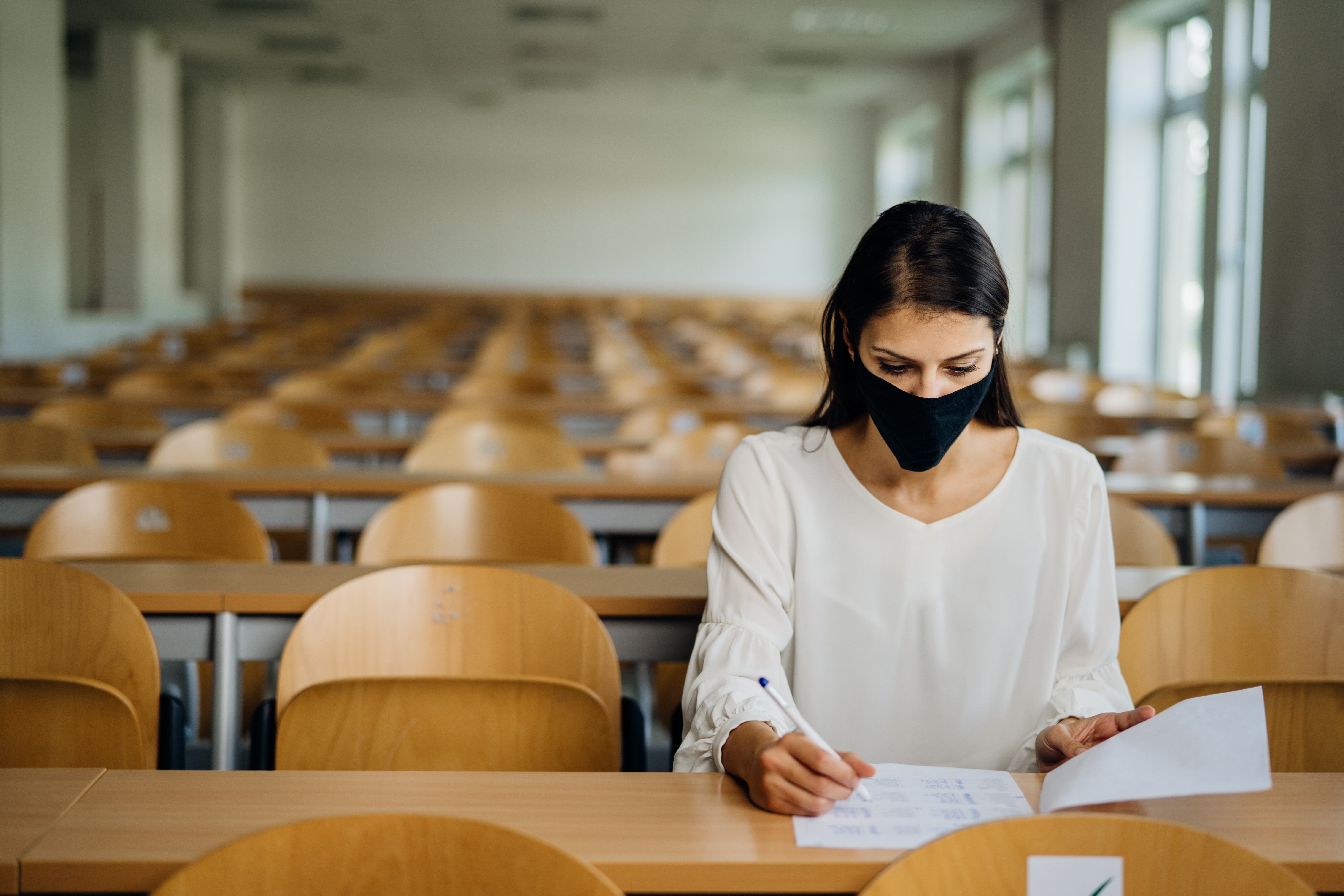 IELTS
The International English Language Testing System or the IELTS exam may be one of the most popular English assessments for non-native English speakers. Most colleges and universities worldwide acknowledge passing the IELTS exam as proof of language proficiency.
IDP and British Council are two of the three owners of IELTS and are operating in several countries worldwide to offer training and administer IELTS exams. With the Covid-19 impacting most of the onsite operations of these training and testing centers, it is best to know how they are conducting the exams given the current situation.
IDP (Vietnam and Philippines)
As part of IDP'S safety protocols, students are encouraged to take their IELTS test online. Almost 90% of the available schedules are allocated to the online IELTS exam.
For the remaining 10% paper-based IELTS exam takers, there are very limited schedules left for Q1 and Q2 2022 as of writing due to building and local restrictions of these testing centers. Operating exam centers are mainly focused on major cities. To see the availability for IELTS exam center, click here.
Exam-takers are expected to observe the following safety guidelines once they go onsite IDP's premises:
Maintain social distancing of 1.25m apart between exam takers for paper-based IELTS exam

Computer-based or IELTS test online will be seated one seat apart

Masks are required at all times. Face shields may be required for countries or cities with a local mandate for it.

Hand sanitation for all individuals in the test venues is required.

Standard symptoms monitoring and temperature scanning are strictly followed.

Online payment is the primary payment method.
British Council (Vietnam and Philippines)
The British Council prioritizes the health of its staff and students. The following tightened health requirements and guidelines for onsite IELTS exam are in place:
Proof of full vaccination with two weeks from their last dose

A negative result of a Covid-19 antigen test before one day before the first part of the IELTS exam

A negative RT-PCR within the last 72 hours before the first IELTS exam

Proof of full recovery from a physician if you have acquired Covid-19 within six months

All other building restrictions implemented by the building management of the testing center must be followed.

Exam-takers showing symptoms of Covid-19 will not be allowed to take the IELTS test.

Exam-takers who have acquired Covid-19 within two weeks after their scheduled IELTS exam are advised to inform the test center immediately for proper contact tracing and control.
British Council has also announced some updates for charges and rescheduling:
If test takers were contacted to have been affected and would need to reschedule, the British Council allows them to reschedule their IELTS exam within six months with a minimum of 24 hours' advice.

If community restrictions or lockdowns are implemented, full refunds will be given for canceled IELTS tests.

Refund may also be given if a test-taker is confirmed to have been infected with Covid-19 and had to undergo isolation.
TOEFL or TOEFL iBT
Test of English as a Foreign Language (TOEFL) is another English language assessment that is widely accepted by international colleges and universities as part of their admission requirements. TOEFL Essentials Test and TOEFL iBT Test are two tests that students can take to prove their level of proficiency in the English language. Depending on the institution and the program, one of the two may be preferred. Students need to check with the declared requirements accordingly.
TOEFL has quickly adapted to the effects of Covid-19 on its business operations by introducing TOEFL iBT Home Edition in March 2020, just when the pandemic was starting. It is the same as the TOEFL iBT exam but is administered at home. Most universities and colleges have accepted this as a valid assessment unless specifically stipulated. It is still best to check first with the institution if they do accept the Home Edition as proof of English proficiency.
Similar to other testing centers, TOEFL still continues to offer on-site and paper-based tests for Q1 and Q2 2022 but with very limited seats and with heightened on-premises safety guidelines. These protocols vary depending on which test center the exam-taker will be visiting. Proof of vaccination may also be required for some test sites. To avoid inconvenience, it is best to call the respective test center days before the exam to ensure compliance with the latest guidelines.
Duolingo
Probably to be considered the "Dark Horse" of the English assessments, Duolingo has made its break into the English assessment scene in 2020 when some universities and colleges started accepting Duolingo results as an alternative to other more popular tests such as IELTS and TOEFL. It quickly gained attention from international students because of the length of the whole exam and the method of testing the language components. Since all parts of the test are purely conducted online, the Duolingo exam can be taken at the convenience of the student's home, making it one of the safest ways to secure proof of English language proficiency. To top it all of, the cost of Duolingo is only US$49, a fraction of a cost from the giants TOEFL and IELTS.
However, the drawback of Duolingo is that not all universities and colleges accept the results as sufficient proof of English proficiency. Students are highly encouraged to verify with their respective colleges and universities if Duolingo is an accredited English test to avoid delays in their admission process. In Canada, there is one last disadvantage of Duolingo as an English assessment. It is not accredited by Immigration, Refugees and Citizenship Canada and may not be used as language assessment aside from the purpose of applying to educational institutions.
International students may have more challenges now more than they had pre-pandemic or even last year. With the uncertainties that Covid-19 brings us, students should keep their health a top priority. Stay safe, informed, and keep moving forward.
New
More
Typical School
More