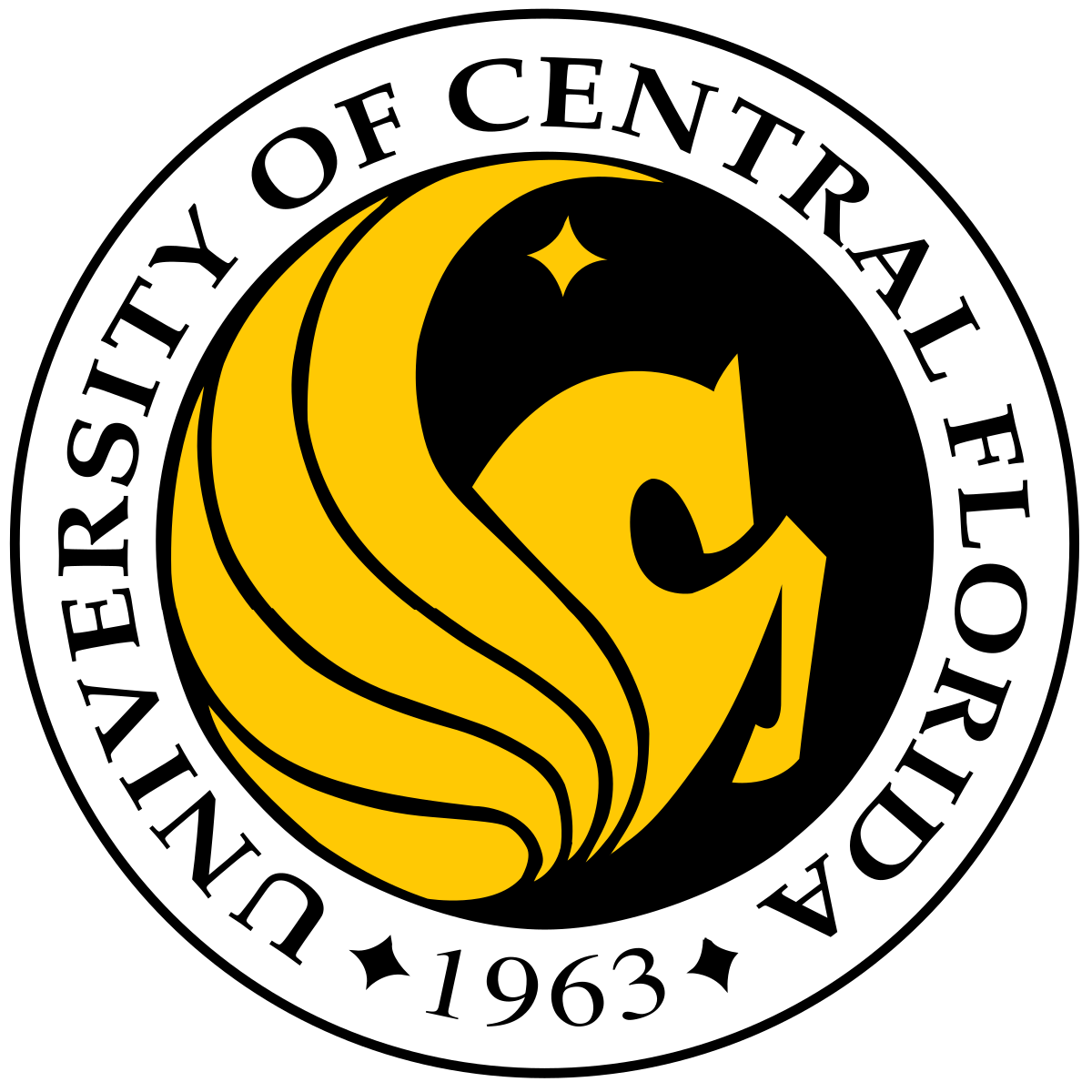 University of Central Florida
United States
Orlando, Florida, United States

School Type: University
Ranking
#148 National Universities
#67 National Public Universities
#81 Undergraduate Engineering
#82 Computer Science
#106 Business Programs
#Top 5 worldwide: Rosen College of Hospitality Management
Strong Majors
• Hospitality
• Business
• Engineering
• Computer
• Science
Key Facts
A best-value university by Forbes, Kiplinger and The Princeton Review & the largest university in the state of Florida

+70,000 students from +144 nations

1,415 acres on the main campus

Awards +17,000 degrees a year & one of the top producers of graduates among public universities

Earned the Carnegie Foundation's highest ranking for research activity

+650 student clubs and organizations

Spaces to create, collaborate and innovate: John C. Hitt Library, Games And Interactive Media Maker Space, Memory Mall, Meditation Garden, Lake Claire Recreation Area & many more
The University of Central Florida (UCF) is a public, progressive and renowned academic institution that has been committed to its students and society since 1963. Originally founded to foster young talent for Central Florida and the United States' space program, UCF has grown to become a leader in countless fields of academics, partnerships, and research educating in excess of 70,000 students per year. International students at UCF come from more than 150 countries, and nearly 50% of all enrolled freshmen represent an ethnic minority.
Yearly tuition fees - without factoring in living fees - can range from USD $7,000 - $30,000 for most UCF undergraduate and certificate programs, depending on a student's status as being a Florida resident or not. 50% of first-time college students at UCF graduate without any educational debt.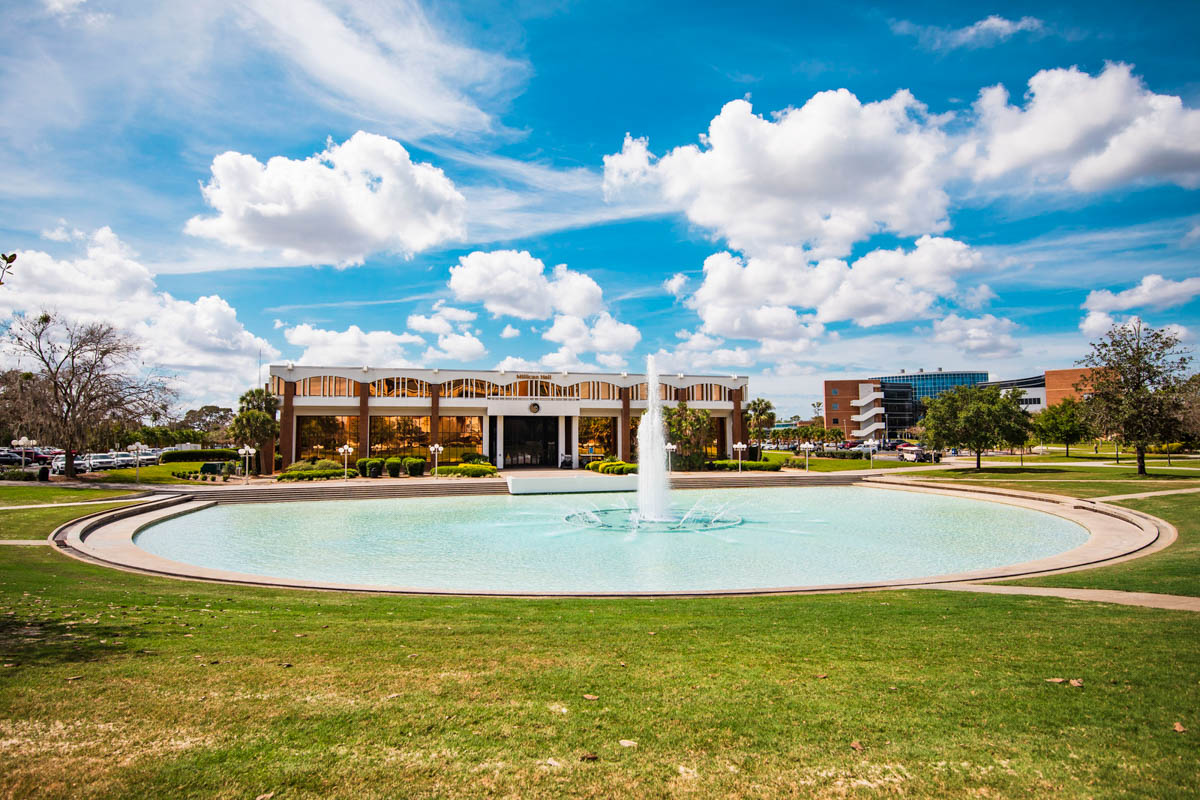 More than 230 degree programs are available across UCF's 13 distinct colleges:
College of Arts and Humanities
College of Business
Burnett Honors College
College of Community Innovation and Education
College of Engineering and Computer Science
College of Health Professions and Sciences
College of Medicine
College of Nursing
College of Optics and Photonics
Rosen College of Hospitality Management
College of Sciences
College of Undergraduate Studies
Bachelor's Degrees, Master's Degrees, Doctoral Degrees, Online Degrees, and a variety of certificate programs are available for UCF students. In 2020, UCF's 10 most popular majors by enrollment were:
Psychology
Health Sciences (Pre-Clinical Track)
Computer Science
Biomedical Sciences
Nursing
Biology
Mechanical Engineering
Finance
Integrated Business
Hospitality Management
In 2020, UCF's five most popular online bachelor's degrees by enrollment were:
Psychology – Bachelor of Science
Nursing – Bachelor of Science
Health Services Administration – Bachelor of Science
Criminal Justice – Bachelor of Arts or Bachelor of Science
English – Bachelor of Arts
The main campus is in the scenic city of Orlando. Elsewhere in Orlando, in close proximity to the city's tourist area and convention centres, is the Rosen College of Hospitality Management. Near the Orlando International Airport is Lake Nona Medical City – home to the College of Health Professions and Sciences, College of Medicine, and Burnett School of Biomedical Sciences. Additional campuses are in the Florida communities of Cocoa, Clermont, Daytona Beach, Kissimmee, Leesburg, Ocala, Palm Bay and Sanford. UCF's partnerships with other Florida-based colleges also see courses offered at Eastern Florida State College, Lake-Sumter State College, Seminole State College, and Valencia College.
UCF provides exemplary education through its remarkable curricula, and its numerous partnerships with research leaders in a diverse mix of fields – such as optics, modelling and simulation, computer science, hospitality management, and video game design among others. Some notable accolades received by UCF and its programs in 2020 include:
Number 1 ranked graduate game design program in North America (The Princeton Review, PC Gamer)
Number 2 ranked emergency and crisis management graduate program in the United States (U.S. News and World Report)
Number 4 ranked hospitality school in the world (CEOWORLD Magazine)
Number 5 ranked nonprofit management graduate program in the United States (U.S. News and World Report)