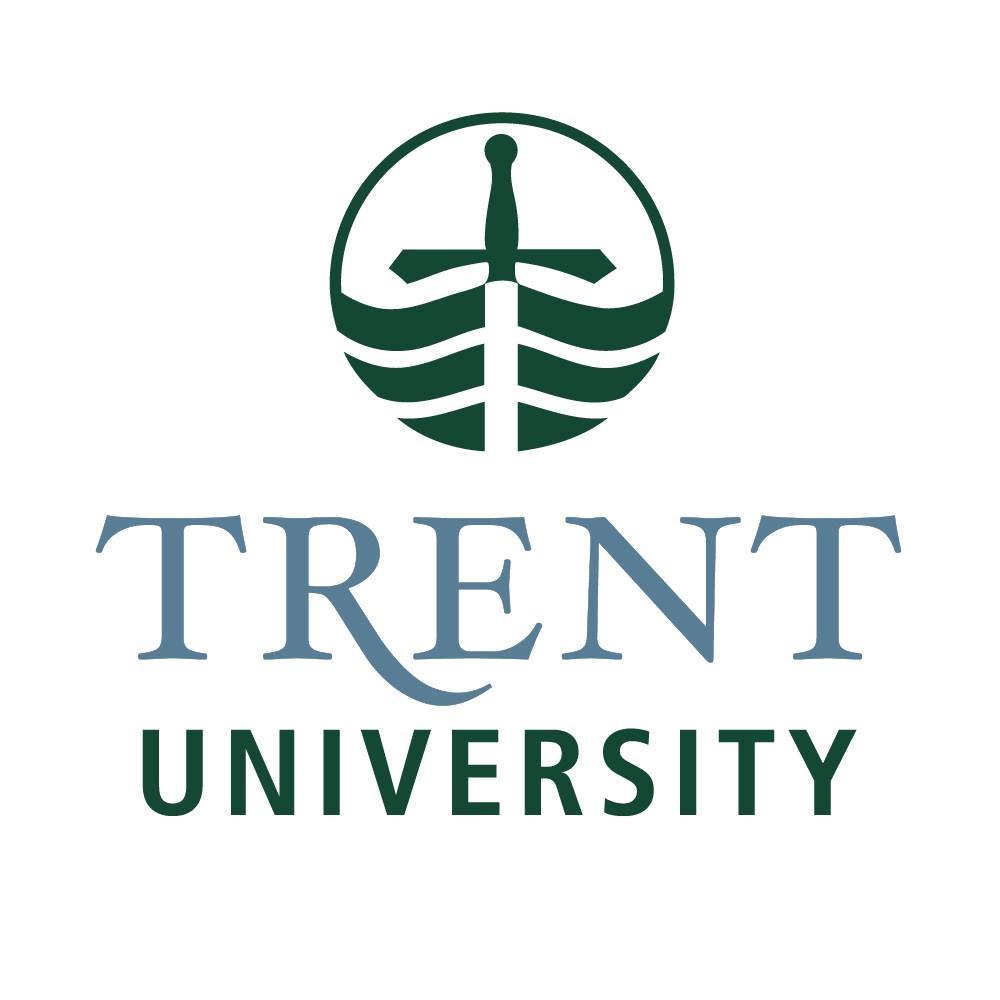 Canada
Peterborough, Ontario, Canada

School Type: University
SEE YOUR FUTURE AT TRENT UNIVERSITY
Ranked #1 undergraduate university in Ontario for 10 years in a row, Trent University is a leader in teaching, research, and student satisfaction in Canada. Here, some 11,000 undergraduate, graduate, and ESL students from more than 120 countries and indigenous nations connect and grow with world-class faculty in a close-knit learning environment featuring small class sizes and a unique Oxbridge residential college system.
Trent's flexible curriculum empowers students across disciplines to realize their full potential by combining pedagogy with experiential learning, research opportunities, study abroad initiatives, co-curricular activities, and more. Trent's approach is rooted in its philosophy to provide students with an educational experience that is personal, purposeful, and transformative. Students may choose to study at our stunning riverfront campus in Peterborough, or at our thriving urban campus in the Durham Greater Toronto Area.
Across our campuses, Trent University offers more than 100 undergraduate degree programs spanning multiple disciplines, including arts, social sciences, natural/applied science, indigenous studies, and a variety of professional programs including medical and law pathways, forensic science, financial analytics, and more. Building on our institutional tradition in liberal and interdisciplinary studies, every student is encouraged to customize their Trent Experience, and explore beyond disciplinary boundaries both inside and outside the classroom. Regardless of their area of study, Trent's collegial environment promotes students' life-long passion for realizing positive and impactful change. Upon graduation, each student joins our 50,000-strong alumni around the world to become influential leaders in developing sustainable solutions to complex global and local issues.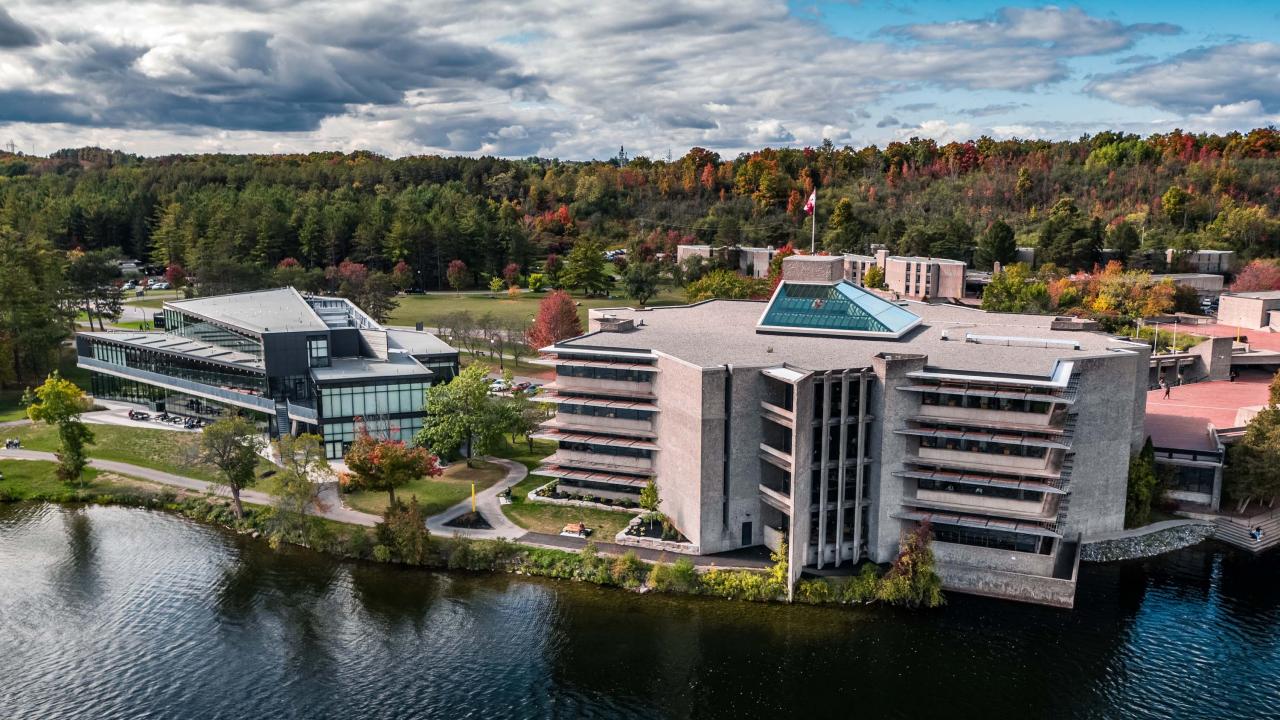 HIGHLIGHTS
#1 undergraduate university in Ontario for 10 years in a row
#1 university in Canada for scholarships and bursaries for 20 years in a row
One of the top undergraduate research universities in Canada
90%+ graduates employed within six months of graduation
95%+ Student Satisfaction Rate
Top 5 in Canada for overall reputation
Two Stunning Campuses: Peterborough and Durham-Greater Toronto Area
Designated Learning Institution - Trent offers Post-Graduate Work Permit (PGWP)-eligible programs
PROGRAM AREAS
Trent University is a primarily undergraduate university, but programs are offered at the undergraduate (bachelor's), postgraduate (certificates), and graduate (Master's and Ph.D.) levels. Students may explore disciplines in multiple areas including the following:
Environmental and Life Sciences
Social Sciences and Humanities
Business Administration
Computer Sciences
Forensic Sciences
Health Sciences
Interdisciplinary Degrees
Joint Degrees
Students are encouraged to develop an interdisciplinary perspective that enables them to adapt to a range of career and professional opportunities by exploring more than 150 majors, specializations, and options!
ADMISSION REQUIREMENTS
Trent University accepts a wide range of high school qualifications (either international qualifications such as the IB or GCE, or country-specific qualifications). Please visit our website for more information. In addition to our general admission requirements, there may also be program-specific requirements depending on the major program(s) a student is applying to. Please see below for some examples:
India (CBSE/ISC/State Boards): Standard X Certificate results PLUS a minimum 70% average in Standard XII in best academic courses, including English
China Senior High School Diploma: Minimum 75% average in Senior 3 (only academic courses are taken into the average calculation)
Vietnam Upper Secondary School Diploma: Minimum 7.0 average in Grade 12 (only academic courses are taken into the average calculation)
If an applicant does not meet our minimum requirements, they may be offered our Degree Progression Pathway (DPP). Please click here for more information.
Language Proficiency
Prospective students are also required to present proof of language proficiency (see below). If a student does not have the required score, Trent University offers a world-class pathway program through Trent-ESL. This unique pathway combines language instruction with undergraduate preparation, and students also earn undergraduate credits in the last two levels of ESL study! For more information, please visit our Trent-ESL website.
Trent University accepts the following standardized tests for our undergraduate and postgraduate certificate programs:
TOEFL (iBT score of 86 or above, writing 20 or above)
IELTS (6.5 with no band lower than 6.0)
CAEL: 60
Duolingo: 115
Cambridge C1/C2: C
Pearson PTE Academic: 59
Students with certain qualifications or schooling/postsecondary education may be exempt from the university's language requirement. Please click here for more information.
STARTING YOUR JOURNEY
Application deadlines: Usually four months before intake. It is recommended to apply 7-8 months in advance if possible, and applications are open a year in advance. Students will have some time to complete their applications if additional documents are needed.
Intakes: September, January, May (some programs are only available in September)
Application fee: $90
Processing time: 2-4 weeks
Payment terms: There is a tuition deposit of $500 due within two weeks of acceptance. Tuition is due per semester and is due some time before the beginning of classes.

LIVING THERE
Trent University's beautiful Symons Campus in Peterborough is home to some 9,000 students and is only 90 minutes from Toronto. The city has a population of 90,000 and features the best of both nature and urban living.
Students may also experience our campus in Durham Greater Toronto Area (City of Oshawa), just 40 minutes from Downtown Toronto. Oshawa has a population of around 220,000, and our rapidly expanding campus is currently home to around 2,000 students across all levels.
Regardless of their choice of campus (and students may experience both), all undergraduate students are guaranteed accommodation in our residences for the first year. Find your community here!
TUITION AND OTHER FEES
Trent University is one of the most affordable public universities in Ontario. The list below illustrates a sample budget that you may use as a reference:
2021/22 Academic Year (for reference only)
Tuition Fees: CAD 24,500 (flat-rate - all students are assessed the same tuition regardless of their program of choice)
Ancillary Fees: approximately CAD 2,808 (small variations depending on the program; includes UHIP medical insurance)
Housing in residence: CAD 9,000 to 14,000 per academic year (single, double, triple rooms, and apartment-style residences are available)
Personal expenses: CAD1,500 to 2,000
Books and supplies: CAD1,000
TOTAL: CAD38,000 to 44,000 per academic year
SCHOLARSHIPS
Trent University is the top university in Canada for scholarships and bursaries! All international students are considered automatically for entrance scholarships. The following amounts are given based on the Canadian equivalent of the student's final average:
$3000 for 95%+
$2,500 for 90-94%
$1,500 for 85-89%
$1,000 for 80-84%
International students are also encouraged to apply to our Trent International Scholarships and Awards. This prestigious and competitive scheme is valued between CAD2,000 to 27,000 each year, and renewable up to four years (up to CAD108,000!). Please visit our website for more information.