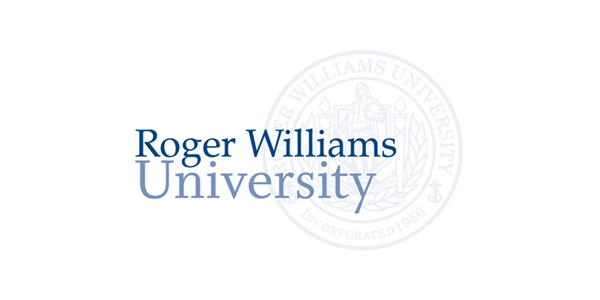 Roger Williams University
United States
Bristol, Rhode Island, United States

School Type: University
Scholarship: $1,500 - $26,000/Year (Renewable)
Ranking
#27 Regional Universities North
#18 Best Schools for Architecture
#109 Undergraduate Engineering
Strong Majors
• Engineering
• Computer
• Design
• Architecture
Key Facts
An independent liberal arts university

6,500 students from 35 nations

14:1 student-to-faculty ratio

100% of classes are taught by professors (not teaching assistants)

98% of accepted students received scholarships

80% RWU students graduate with more than one degree

80+ student-run clubs & organizations, 19 academic honor societies, 5 affinity & identity groups

98% job or graduate school placement within 6 months of graduation

Study abroad opportunities: Over 40% students participating in 40+ nations
Roger Williams University (RWU) has two campuses that provide diverse learning experiences and opportunities to students. These two campuses - the main campus located in Bristol, Rhode Island, and the second one located in downtown Providence, Rhode Island's capital city - are home to a tight-knit community of citizen scholars, leaders, world travelers, athletes, environmentalists, artists, music fans, thinkers, and doers.
RWU is home to nine professional schools, eight of which are located at the main campus in Bristol, which offers several undergraduate and graduate programs for students. All schools provide students with unique experiences, program offerings, centers, initiatives, and special programs.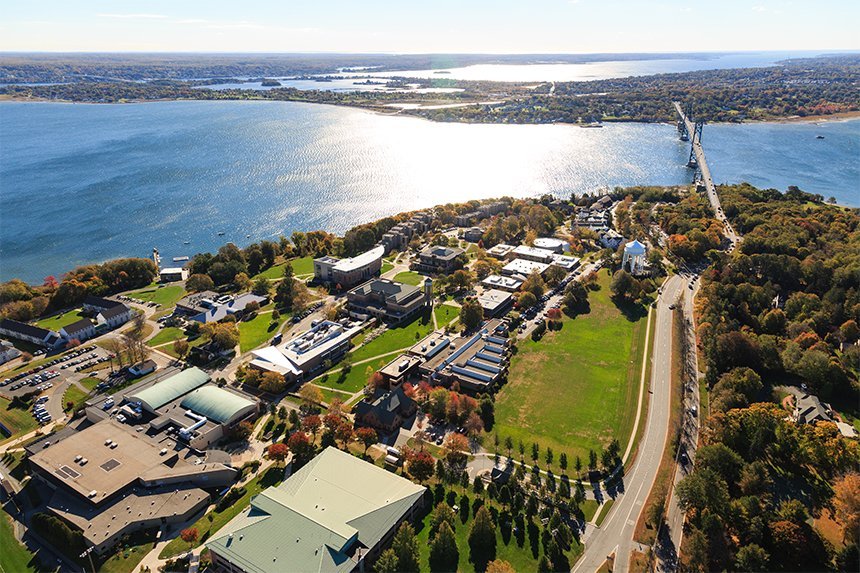 Academics
Roger Williams University offers Undergraduate, Graduate, and School of Law Programs, as well as trainings, certificates, and flexible degree.
Undergraduate & Graduate Programs
Roger Williams University offers more than 45 programs of undergraduate study, with courses in both the liberal arts and professional fields of study. The university also offers more than a dozen graduate and certificate programs, taught by experienced faculty members. Whether a student wants to pursue education through a full-time, in-class program or part-time, online courses, RWU has just the right program.
School of Law Programs
RWU is Rhode Island's one and only law school, offering students a level of access, connection, and experience that few institutions can rival.
Institutes and Programs:
Feinstein Center for Pro Bono and Experiential Education
Marine Affairs Institute
Business Law Program
International Students' Admission
RWU welcomes students from all over the world and provides a range of services that includes peer mentors and support groups. The university offers English Language Pathways for international students to boost students' readiness for their chosen programs.
Requirements
Complete Common Application and RWU Supplement
Complete required essay
Letter of recommendation
Most recent high school transcripts
Documentation of financial support
SAT and/or ACT scores (not required)
TOEFL and IELTS scores (not required)
For a more detailed explanation about the requirements for freshmen and transferring international students, and for the complete guidelines on visa processing, click here. (https://www.rwu.edu/undergraduate/admission-aid/international-students/international-freshman-admissions-requirements)
Scholarships
Roger Williams University currently offers merit-based scholarships for international students. Accepted International students are guaranteed a scholarship of $26,000 a year. They also qualify for a $1,500 RWU Travel Grant in addition to merit scholarships to assist with the costs of moving to Bristol. For more information about scholarships, click here.
Thinking of joining the growing community of Roger Williams University? Global Study Guide can help you jumpstart your study abroad life! Register a FREE account to apply today.