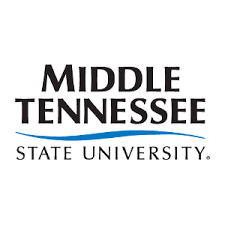 Middle Tennessee State University
United States
Murfreesboro, Tennessee, United States

School Type: University
Scholarship: $4,000 ~ $16,000/Year
Middle Tennessee State University, a comprehensive and innovative institution, attracts students to distinctive bachelor's, master's, specialist, and doctoral programs that prepare graduates to thrive in their chosen professions and a changing global society. Students and faculty generate, preserve, and disseminate knowledge and collaboratively promote excellence through teaching and learning, research, creative activity, and public engagement.
-Mission-
Located in the city of Murfreesboro, just south of Nashville, Middle Tennessee State University (MTSU) has high academic quality, affordable tuition, and a focus on student-centered learning to create ample student success opportunities. More than 140 programs at the undergraduate level and close to 100 graduate programs are available for students to choose from.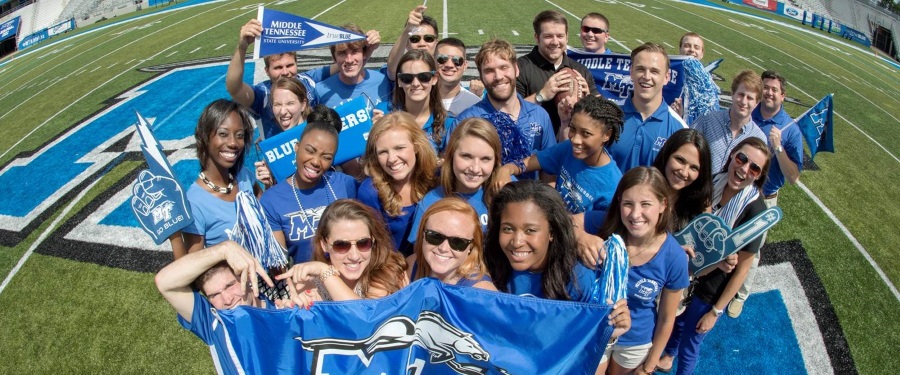 Why choose MTSU?
MTSU has over 300 academic programs with national and international accreditations.

MTSU is located in the city of Murfreesboro, a safe and beautiful location ideal for university life.

MTSU has affordable tuition and fees. On top of that, MTSU also offers various financial support for international students.

MTSU is home to three Nobel Prize winners.
When to Apply
Early applicants have the best chance to obtain admission decisions, scholarships, and housing preferences. Please note that the dates below refer to our receipt of the complete application package, including the application, application fees, official transcripts, and test scores.
July 1: Fall semester

November 1: Spring semester
Prospective students must complete the online or paper-based application to be considered official applicants.
English Requirements
For undergraduate students:
IELTS - score of 5.5 or above

TOEFL iBT - score of 61 or above (Computer-based 173 or above or paper-based 500 or above)

Duolingo English Test - score of 85 or above.

iTEP - score of 3.5 or above.
For graduate students:
TOEFL- IBT minimum score 71

IELTS - score of 6

UMELI - minimum score 85

Duolingo English Test - minimum score 95
Colleges and Programs
College of Basic and Applied Sciences

College of Behavioral and Health Sciences

Jennings A. Jones College of Business

College of Education

College of Liberal Arts

College of Media and Entertainment

University College
MTSU offers more than 300 programs for students to choose from. For students who would like to explore more and dig deeper into their areas, MTSU's honors program is also a good choice.
Scholarships - International Merit Scholarship
Any first-year or transfer student who applies to the university is considered for one of our highly competitive awards. All complete files are automatically considered for MTSU International Merit Scholarships for $4,000, $8,000 or $16,000. The scholarships are renewable annually with a minimum 3.0 cumulative GPA.
Interested in starting your study journey at Middle Tennessee State University (MTSU)? Check Global Study Guide for more information about student life, programs, and international student support, and register a free account to apply today!