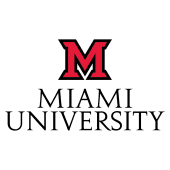 United States
Oxford, Ohio, United States

School Type: University
Scholarship: $12,000 - $24,000/Year (Renewable)
Ranking
#105 National Universities
#47 National Public Universities
#35 Engineering Programs
#60 Accounting
#73 Business Programs
Strong Majors
Business majors
Science
Engineering
Psychology
Education
Key Facts
19,000 students from 66 nations

96% graduates employed or continuing their education

+600 clubs and organizations

Digital Innovation Centers in Cincinnati and San Francisco help students gain access to some of the country's most innovative employers and hands-on experience at startup companies

Miami's Inside Washington and Inside Hollywood programs provide opportunities in government and entertainment for students.

Miami University's Tuition Promise will provide all First-Time undergraduate students the certainty that Tuition, Room and Board, Special Purpose Fees, and Course Fees will be frozen over the four years at Miami.
Miami University is among the top 50 national public universities according to U.S. News & World Report. Established in 1809 as an original Public Ivy, the university offered Ivy League-quality education at an affordable price. The main campus is located in Oxford, Ohio, while the regional campuses are located in Hamilton, Ohio; Middletown, Ohio; the Voice of America Learning Center in West Chester, Ohio; and the John E. Dolibois European Center in Luxembourg.
The university has more than 16,500+ undergraduate students and over 2,300+ graduate students at its Oxford campus. More than 4,000 students study on regional campuses, and about 200+ students per year study in Luxembourg.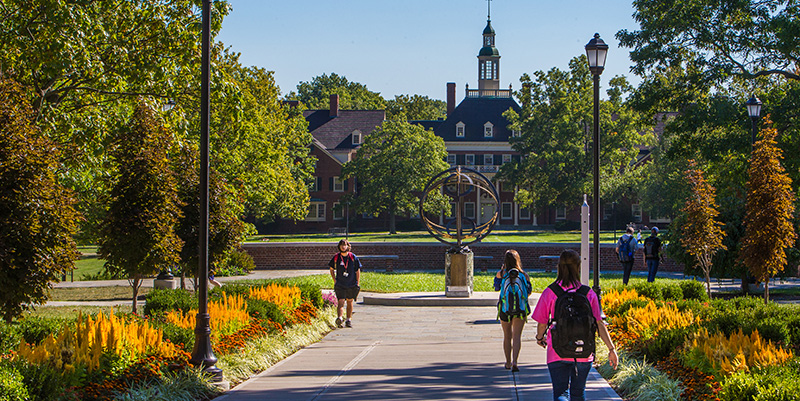 Academics
Miami University offers more than 200 majors and minors and programs that can help students prepare for pre-professional study. Among the programs offered are Engineering, Computer Science, Education, English, and Nursing. The university also offers 68 master's, 13 doctoral, 20 certificate, and specialist programs. To view the full list of the available programs, click here.
International Students
The university welcomes students from 50 states across the U.S. and in 79 countries worldwide.
International First-Year Admission
Applicants for international first-year admission must submit the following:
International Application or Common Application
Pay a non-refundable $70 application fee
Recommendation letter
Academic records
Proof of English language proficiency
ACT/SAT Test Scores
Copy of passport or national ID
International Student Financial Support Form
For more details about the requirements, click here.
International Student Scholarships
All Miami University first-year undergraduate international students who can submit completed applications and meet the requirements for admission are automatically eligible for the International Education Scholarship and University Merit Scholarship. The university will also consider international transfer students for transfer scholarship opportunities upon admission.
Scholarship Programs for International Students:The International Education Scholarship ranges from $1,500 to $12,000 annually
Merit Scholarships vary from $1,000 to $34,000 per year
Presidential Fellows Program covers tuition, fees, housing, and meals and a one-time academic enrichment stipend worth $5,000
#YouAreWelcomeHere Scholarship covers at least 50% of the costs of tuition
Prodesse Scholars Program ranges from $1,000–$2,000, renewable for up to four years
Basic Eligibility Requirements
Complete formal secondary education
English language proficiency test result
SAT or ACT scores (if applicable)
International Grant in Aid
Miami University's Graduate School will award international students pursuing a graduate degree a 100% waiver of out-of-state tuition and a 100% waiver of the instructional fee. The International Grant-in-Aid (IGIA) will be awarded to new qualifying international students who need financial assistance. To find out more about eligibility for the IGIA, as well as the nomination process, terms of aid, and award renewal, click here.
Are you thinking of pursuing your educational growth with Miami University? Global Study Guide can lead your path to your future! Register now for a FREE account and talk to one of our education consultants.