Massachusetts College of Pharmacy and Health Sciences
United States
Boston, Massachusetts, United States

School Type: University
Scholarship: $2,000 - $16,000/Year
Ranking
#1 University in the U.S. for Earning Power
#3 Top Salaries of Graduates
#3 University in the U.S. for Return On Investment
#4 Most Transformative College in the Nation
#75 in Pharmacy
#108 in Physician Assistant
#114 in Public Health
#137 in Physical Therapy
Strong Majors
Pharmacy

Physician Assistant

Public Health

Physical Therapy
Key Facts
A Comprehensive Healthcare University

Student population: +7,000 including +1,000 international students from 90 countries

108+ accredited programs in a wide range of clinical and research focused fields

Many accelerated pathways and combined degrees

Largest Pharmacy program in the U.S.

International rotations in 10+ countries

Affiliations with worldwide healthcare providers, educational institutions, and Fortune 100 companies

Member of Colleges of the Fenway - Universities in downtown Boston have joined to offer their students activities, support and a wider choice of classes

90% Success at Board Exams: Students get their licensure

89% Employment Rate: Students are usually hired during internships
Massachusetts College of Pharmacy and Health Sciences (MCPHS University) is a private university focused on medical and health-related science programs and is located in the Longwood Medical and Academic Area of Boston, Massachusetts. The university provides traditional and accelerated programs of study focused on professional education in pharmacy and the health sciences. Since 2000, MCPHS University has expanded to include two additional campuses located in Worcester, Massachusetts, and Manchester, New Hampshire.
Academics
The Massachusetts College of Pharmacy and Health Sciences offers 100+ undergraduate and advanced programs that span the entire healthcare industry. MCPHS offers study programs including Nursing, Psychology, Acupuncture, and Physical Therapy.
International Students
The Massachusetts College of Pharmacy is open for international students who wish to pursue healthcare careers. International students represent 15% of the student body. There are about 1,000 international students that create a dynamic and diverse academic community. According to a 2020 Open Doors Report, MCPHS was the number one college for value in the U.S. and ranked number ten as a special focus institution for hosting international students.
Transition Programs for International Students
MCPHS has four programs that can help international students transition into life at the university:
Early Start Program
Graduate Studies Summer Program
Academic Bridge Program
Accelerated PharmD Pathway
To learn more about these programs, click here.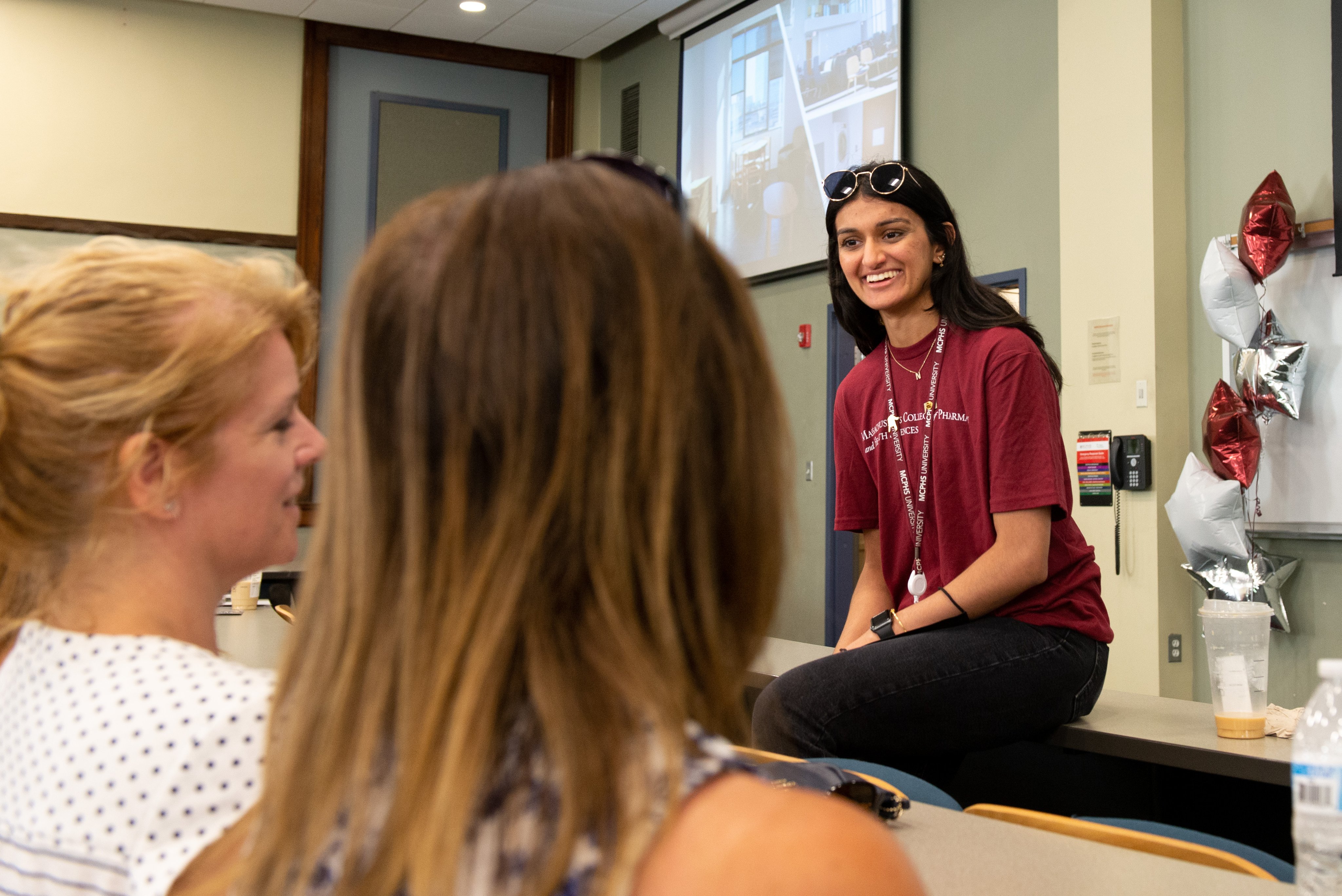 Admission Requirements
Incoming freshmen applicants need to submit the official credentials along with their completed application:
High school transcript
Score report from one of the following: SAT, ACT, TOEFL, IELTS, EPE (English Proficiency Exam, the MCPHS on-campus test)
One letter of recommendation
Application Planning Guide
First-year applicants must submit proof of language proficiency through one of the following exams:
TOEFL, IELTS, iTEP, SAT, or ACT.
Submit application
Wait for your decision
Confirm/accept the offer of admission
Apply for an I-20
Prepare for your arrival
Attend Orientation
For the detailed requirements and processes for first-year applicants, click here.
Tuition and Fees
The annual tuition for Undergraduate Bachelor Degree Programs is $34,700 per academic year and the cost per credit hour is $1,275.
There is also a $500 enrollment deposit.
International Financial Aid
Merit Scholarships
Incoming first-year applicants with outstanding academic promise and passion for healthcare may be qualified for merit scholarships alleviating some of their education costs. No separate application is needed to qualify for the scholarships.
Federal need-based aid that other non-citizen students may be eligible for are the following:
U.S. permanent resident (Permanent Resident Card required)
Conditional Permanent resident (I-155C)
Other non-citizen international students may be eligible if they have an Arrival-Departure Record (I-94) from the Department of Homeland Security with any one of the following:
❖ Refugee
❖ Asylum Granted
❖ Humanitarian Parole
❖ Indefinite Parole
❖ Cuban-Haitian Entrant
❖ Citizens of the Republic of Palau (PW), the Federated States of Micronesia (FM) , or the Republic of the Marshall Islands (MH)
For more details about international financial aid, click here.
Do you think Massachusetts College of Pharmacy and Health Sciences is the university you are looking for? Global Study Guide can give you more detailed information so you know you are making the right choice. Register a FREE account to apply today!