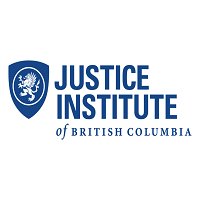 Justice Institute of British Columbia
0 follower
Canada
New Westminster, British Columbia, Canada

School Type: College
Justice Institute of British Columbia (JIBC) is the country's leading public safety educator and is well-known globally for its exceptional applied education, training, and research. Located in New Westminster, British Columbia, JIBC's numerous accreditations and memberships ensure its students and graduates who completed the programs and courses it offers have the best possible outcomes. It also partners with several post-secondary institutions and training organizations to give its students more opportunities as they expand their knowledge and gain exposure to many educational experiences. It has six campuses across Canada, each of which is strategically located based on the needs of its communities and its specialized programs.
Justice Institute of British Columbia provides different programs in Public Safety, Health, Community and Social Justice, and Criminal Justice. Students can choose from a vast selection of areas of study, including Leadership, Family Justice, and Emergency Management. JIBC also offers different credentials such as Bachelor's Degree, Post-Baccalaureate Diploma, and Continuing Education among others.
International Studies
Justice Institute of British Columbia is also home to international students that come from 40 different countries and territories. Many of JIBC's courses and programs are accredited to international standards. The institute offers international students specialized programs that will qualify them for diploma, undergraduate, and postgraduate levels in the field of justice and public safety. Programs offered range from $16,500+ for a Primary Care Paramedic Certificate (duration: nine months) up to $19,000+ for a four-year Bachelor of Law Enforcement Studies.
Application for International Students:
Choose preferred JIBC Program
Proof of English language proficiency
Complete application via EducationPlannerBC
Submit all admission requirements to the JIBC Office of International Affairs
Confirmation letter after receipt of the Offer of Admission Letter
Pay the non-refundable Commitment Fee


English Requirements and Linguistic Support for International Students
International students whose first language is not English can meet their English proficiency requirements by taking English Language proficiency tests. To view a list of the test services along with the needed scores for each, click here. JIBC also has the International Buddy Program that partners a new international student with a current JIBC student to offer linguistic support, cultural guidance, and information as they explore their new life in and out of campus.


Justice Institute of British Columbia offers a selection of awards, bursaries, and scholarships to those students who want to pursue their studies but need financial help.
JIBC offers the International Academic Excellence Award for international students that are enrolled full-time in the Post-Baccalaureate Diploma Disaster Management (PBDDM) program or the Primary Care Paramedic (PCP) program. It awards a student $1,000 annually.
Other Eligibility Criteria:
Has completed at least three courses that are part of the program of study
Must have a cumulative GPA of 3.50 or higher
Must provide an essay of application


Thinking that Justice Institute of British Columbia is the perfect school for you? Get started with your education journey with Global Study Guide.Register now for a FREE account and discuss it with one of our education consultants today!