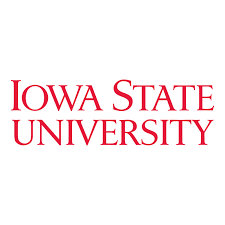 United States
Ames, Iowa, United States

School Type: University
Scholarship: $4,000 – $12,000/Year (Renewable)
Ranking
#127 National Universities
#61 National Public Universities
#50 Undergraduate Engineering
#05 Biological/ Agricultural
#73 Business Programs
#86 Computer Science
#80 Psychology
Strong Majors
Engineering
Computer
Business
Supply Chain
Sciences, Nutrition
Psychology, Education
Fine Arts
Key Facts
30,708 students from 112 nations

10 schools and colleges & 100 majors

800+ student organizations

Being designated as R1: Doctoral Universities - Very High Research Activity by Carnegie Classification

Engineering: One of the largest undergraduate programs in the country. Average 95% placement rate six months after graduation with an average starting salary of over $70,000. 650+ companies recruit our students every year. More than 70% of engineering students graduate with engineering work experience.

Design: One of the most comprehensive design institutions in the nation. Undergraduate Landscape Architecture (10th), Interior Design (15th) and Architecture (22nd) programs are ranked in the top 25 nationally by DesignIntelligence. Unique partnership with the US Department of State Office of Cultural Heritage that provides students and faculty with opportunities to work on projects at diplomatic sites around the world.

Ames Laboratory, among the Department of Energy's 17 national laboratories, is dedicated to creating materials, inspiring minds to solve problems and addressing global challenges.
Iowa State University (ISU) is a public, land-grant university that helps students get a great academic start in learning communities. ISU is located in Ames, Iowa, and was founded in 1858. Students can get involved in over 800 student organizations and get a great academic start in undergrad research, internships, and studying abroad. They also learn from reputable scholars who are exploring some of the current generation's biggest challenges.
Iowa State University has a total enrollment of 30,708. There are 25,808 undergraduate students, 4,264 graduate students, and 636 professional students. The university offers more than 100 majors, minors, and certificates that can be customized. There are six undergraduate colleges with more than 100 majors and 180 graduate programs.
These are:
College of Agriculture and Life Sciences
Ivy College of Business
College of Design
College of Engineering
College of Human Sciences
College of Liberal Arts and Sciences
College of Veterinary Medicine

International Students
Students come from different states and from 112 countries outside the U.S. There are a total of 2,532 international students, which makes up 8.2% of the total enrollment.
Undergraduate Application Requirements:
High School course report
Financial statement
Application form
English proficiency requirement
SAT and ACT scores (optional)
$50 nonrefundable application fee
Copy of passport
For more details about the requirements, click here.
Scholarships
Iowa State University understands the need to financially assist some students to boost their chances of completing their academic endeavors. With this, the university offers scholarships that do not require submissions of the Free Application for Federal Student Aid (FAFSA) for qualified international students. The available scholarships are as follows:
International Excellence Awards (ranges from $10,000 to $12,000 per year)
International Merit Scholarships (up to $40,000 or $5,000 - $10,000 annually)
Iowa State University Scholarships
Anne Doyle International Student Award ($1,000)
Return to Iowa Generations Scholarship ($1,500 per year)
For more scholarships, costs, and financial details, click here.
Do you think Iowa State University is the right fit for you? Global Study Guide can help you take your first step to ISU! Register a free account to apply today.