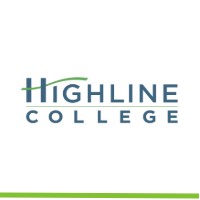 United States
Des Moines, Washington, United States

School Type: College
Since 1961, community members have counted on Highline College to meet their educational needs close to home. As our area has changed over the years, so have our classes and programs. Today you will find comprehensive community college programs as well as applied bachelor's degrees. Come to Highline to discover why we are still our community's college after more than 55 years.

Academics
Highline College offers five types of degrees and two types of certificates. Within these degree and certificate options, students may choose general or specific areas of study or disciplines.
Many two-year programs provide opportunities to transfer to four-year university degrees.
The most popular programs and course subjects among international students include Business, Education, Nursing, and Computer Science.


International Students
Highline offers international students a wide roster of degree and certificate programs. Students can study at Highline for three months up to two years, or even longer.
Short-term certificates—completed in three months
One-year (three quarters) certificates and programs
Two-year (six quarters) programs, including:
Associate of Arts (AA)
Associate of Science (AS)
Associate of Applied Science (AAS)


Admission Requirements
Applicants must be 16 years old or older at the time they start studying at Highline College.
Applicants must submit a completed application form and all required documents.
Proof of English proficiency: TOEFL iBT 54 or higher, IELTS 5.5 or higher (with no band lower than 5.5), or another alternative proof of proficiency.
Pay $54.00 application fee
Transfer students must submit additional documentation.
Passport
Home address
English Proficiency test result
Visa information, for those currently studying in the U.S.
Educational plans


Scholarships and Financial Assistance
New international students are eligible for up to $1,000 tuition waiver and a reduction of up to $2,250 in Campus View student housing.


International Student Programs (ISP)
ISP provides scholarships for current international students that possess strong academic and leadership abilities. To apply, students will need to accomplish the Highline College ISP Scholarship Application, attach a cover page, a personal statement, and a resume along with the scholarship application.
Scholarship Eligibility
Must be an F-1 international student paying non-resident tuition
Must be enrolled full-time and in-status at the college
Must be involved in extracurricular activities
Must have completed orientation (including Smart Start Workshops)
Types of Scholarships
Students can apply for ISP scholarships as many times, but can only be awarded a single scholarship twice. The ISP Honors Scholarship are as follows:
Engagement Scholarship with an award amount of $1,000
Academic Scholarship with an award amount of $2,000
Honors Scholarship
Interested in starting your study journey at Highline College? Find out more about what the college has to offer with Global Study Guide. Register a free account to apply today!