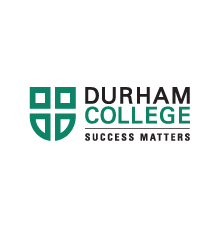 Canada
Oshawa, Ontario, Canada

School Type: College
Durham College is located in Oshawa, a city on the shores of Lake Ontario, one of Canada's Great Lakes. The college is only one hour outside of Toronto. Durham has two campuses and is home to industry expert instructors, and state-of-the-art facilities.
This college has a wide variety of programs to choose from and specializes in equipping students for success beyond the school. There are many pathway programs into universities, and many supports to make sure students who do not want to go into further education are employable.
Student Life
Durham College has affordable and safe residences ($4,000-$9,000) with lounge and TV rooms. There are also several study spaces throughout the campus. Students can book many of these rooms to work with their peers. The facilities on campus include a large triple gym and fitness center, library, and indoor golf range. Durham College even has an e-sports center, where students can play for $3.75/hr or $10/3hrs.
There are varsity teams, including an e-sports team, and many other opportunities for students to get involved.
Employability and University Pathways
Durham College focuses on helping students become employable after graduation. Students can get help with this at the career development center.
Some students will study at Durham college to go to a university afterward, and there are programs specifically made for this. Some reasons for attending Durham before going to a university include tuition that is generally more affordable, upgrading opportunities (admission requirement might be less strict), and an easier transition into Canadian education.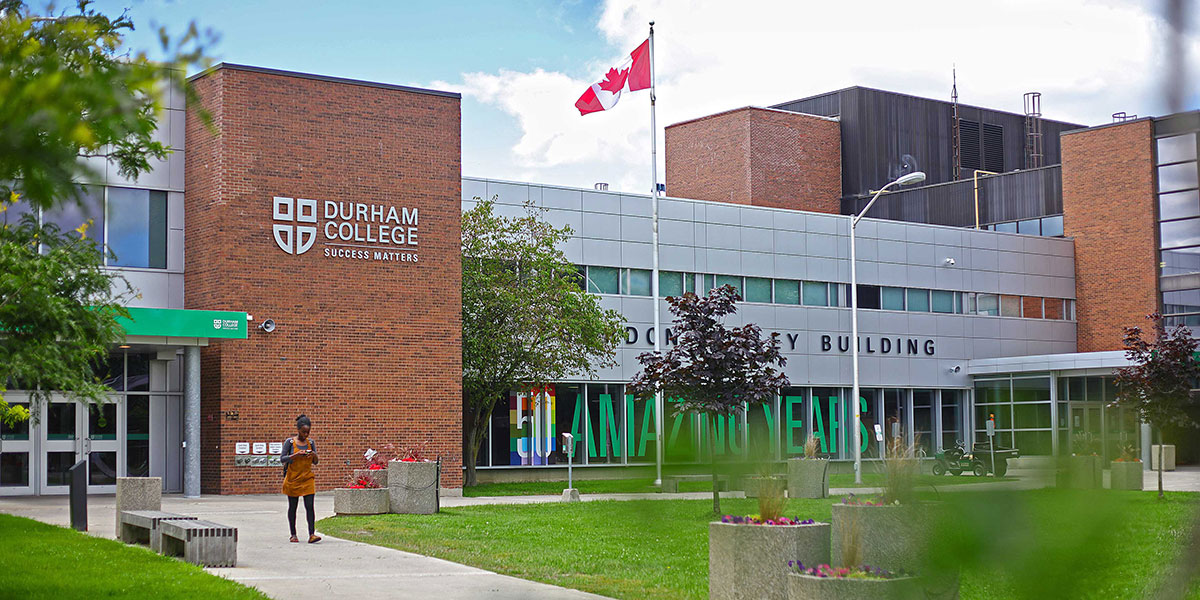 Popular Programs and Careers
Many of the following programs also have co-op options. This list of programs below is not exhaustive.
Pathway Programs:
Accounting OR Finance OR Human Resources OR marketing OR Supply Chain Operations — Business — Transfer to Ontario Tech University Bachelor of Commerce (Hons)

Computer Systems Technician — Transfer to Ontario Tech University Bachelor of Information Technology (Hons)

General Arts and Science preparation programs, such as science and engineering for university transfer

Pre-health sciences for advanced diplomas or degrees
Trades Diplomas and Certificates:
Trades Fundamentals

Power Engineering Techniques

Mechanical Technician / Mechanical Engineering

Massage Therapy

Esthetician — Spa Management
Other Undergrad Diplomas, Certificates, and Degrees:
Honors Bachelor of Behavioural Science

Advanced Biotechnology

Computer Programming

Game Art

Office Administration
Graduate Certificates:
Victim Justice and Interventions

International Business Management

Autism and Behavioural Sciences

Esports Business Management

Expenses and Financial Aid
Undergraduate programs are typically around CAD 7,000 CAD to CAD 8,500 per semester for international students, including fees (for a regular course load). Students can use the cost calculator here as well.
On-campus residence is typically between CAD 4,000 and CAD 9,000 per academic year (two semesters).
Meal plans range in price, though the full meal plan (seven days a week, unlimited, with some spending cash as well) is CAD 5,830 per semester.
Each two and three-year program offers two scholarships to the top two students in the program (students do not need to apply for this aid). There are other scholarships and bursaries available

here

.