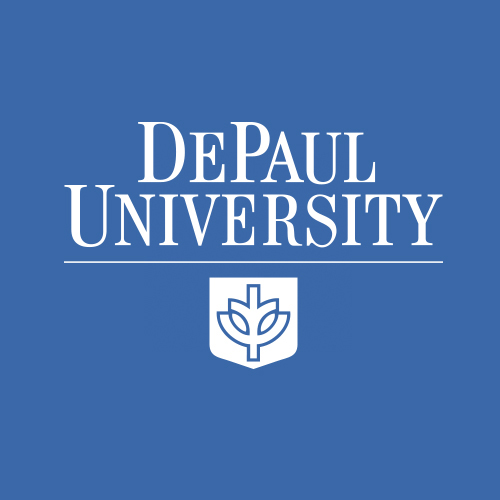 United States
Chicago, Illinois, United States

School Type: University
Scholarship: $9,000 - $24,000/Year (Renewable)
Ranking
#137 National Universities
#105 Best Law Schools
#86 Business Programs
#05 Game Design
#14 Animation Program
#13 Entrepreneurship
#20 MBA Entrepreneurship
Strong Majors
Business, Communication, Law
Computing & digital media
Designs: Animation, Game, Graphic,
Digital, Film, Costume
Performing Arts, Theatre
Key Facts
21,922 students from 136 nations

130+ Undergraduate majors, 175+ Graduate programs, 100+ Combined Bachelor's and Master's degrees

Many STEM-designated programs for OPT extended period

Thousands of internship opportunities

97% employment success rate

350+ clubs & organizations

DePaul Cinespace Studios: The 32,000-square-foot professional production facility serves as a training ground for feature film and television production

ISEE Peer Mentor Program & Alumni Sharing Knowledge Network: Resources are available to assist students in adjusting to life at DePaul and to link them with alumni and other professionals for career advice, conversations and networking
DePaul University is the largest Catholic university in the U.S. It was founded in 1898 by the Congregation of the Mission, known for following the teachings of St. Vincent de Paul. The university was ranked one of the Best National Universities in 2021 by the U.S. News & World Report. It was also named by Forbes as one of the Best Value Colleges in the nation in 2017 and was among the country's Most Innovative Schools in 2015 according to the U.S. News & World Report.
DePaul University offers more than 130 undergraduate majors, which include Business Administration, Computer Science, Elementary Education, and Nursing. The university also offers more than 175 graduate programs including Accountancy, Biological Sciences, Computer Science, Entrepreneurship, and Human Resources. It has over 14,294 undergraduate and 6,704 graduate students.
International Students
DePaul University welcomes students from more than 104 countries worldwide as part of its long-standing commitment to inclusion and diversity. It accepts freshman, transfer, graduate, and visiting international students, and it also offers an Intensive English Program, Conditional Admission, and exchange program.
International Student Application
Requirements:
Submit Common Application
Transcripts, secondary school exams, and English translations
Proof of English proficiency
To know more about the freshmen application process and requirements, click here.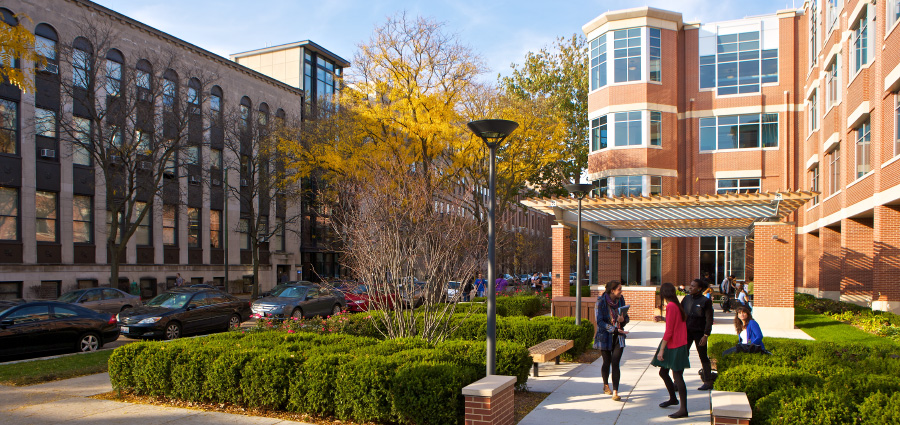 Scholarships
Freshman applicants are automatically eligible for academic scholarships based on their academic records. The amount of scholarships offered ranges from $10,000 - $24,000 per year. However, international students are not eligible for need-based scholarships.
Other Scholarships Available:
Freshman Scholarships
State Scholar Plus Scholarship (worth $100,000)
RaiseMe Micro-scholarships (worth $40,000)
Academic Scholarships and DePaul Grants
Academic Scholarships (worth $24,000)
DePaul Freshman Scholarships (worth $15,000 to $24,000)
Catholic Heritage Scholarship (worth $20,000)
Chicago Promise Scholarship (worth $20,000)
Provost's Achievement Award (worth $3,000)
Donor-Funded Scholarships (worth $5,000)
Arthur J. Schmitt Leaders Scholarship (worth $12,000)
Catholic Vincentian Values Scholarship (worth $5,000)
ComEd Scholars Program Scholarship (worth $12,000)
Gerald and Jennifer Beeson Scholarship (worth $10,000)
Greer Foundation Scholarship (worth $5,000)
James T. and Michelle A. Ryan Family Scholarship (up to full tuition)
Mazza Foundation Scholarship (worth $15,000)
Monsignor Egan Hope Scholarship (worth $13,500)
Rita and John Canning Scholarship (worth $10,000)
The Engage and Persist in STEM (EPISTEM) Scholarship (worth $10,000)
Graduate Student Scholarships
DePaul Scholarships
External Scholarships
Graduate Catholic Scholarships
English Language Academy (ELA)
The university also offers a full-time, more intensive approach to learning the English language with its English Language Academy. Lessons focus on language skills, university academic and social life, as well as American culture.
Ready to take a leap with DePaul University? Global Study Guide can lead you there! Register now for a FREE account and talk to one of our education experts today!