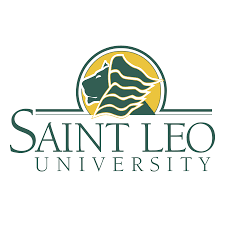 United States
St. Leo, Florida, United States

School Type: University
Scholarship: Up to $9,000 - $14,000/Year (Renewable)
Ranking
#29 South Regional Universities
#5 Best Value Schools
#7 Top 25 Safest College Campus Nationwide(College Life)
#Top 100 Institutions for Minorities (Diverse Issues in Higher Education)
Strong Majors
Cybersecurity
Computer Science
Human Resource
Event/ Hospitality
Psychology
Clinical Psychology
Economics
Accounting
Key Facts
A non-profit university

2,400 students from over 100 nations

36 bachelor's degrees, 12 master's degrees

Unique accelerated program degrees 3+1

500+ partner employers, 8 Fortune 500 companies from Tampa to Orlando

21 NCAA Division II teams with impressive athletes

Interactive campus-life experience with over 80+ clubs and organizations

Saint Leo Technology Advantages:

Business students gain an impressive 360-degree view from inside our cyber lab to learn how to combat the world's cyberattacks. Through our cybersecurity program, highly credentialed professors provide real-world perspectives into the critical analysis, security policies and mobile architectures changing the way global markets think about information.

Biology majors view life-size 3D body images with our state-of-the-art anatomage table that resembles an operating table with the level of anatomy and physiology visualization often found only at advanced medical schools.

Education majors benefit from a mixed-reality classroom called Mursion that utilizes immersive training simulation technology through avatars who interact with students and challenge teaching techniques in real-time.